SUMMER PLAN GUIDELINES
Enjoy summer fun AND reach your health goals
with up to 2 Flex Days each week, cocktails included!
WHEN SHOULD I USE SUMMER PLAN FLEX DAYS?
IDEALLY, SUMMER PLAN Flex Days should be limited to 2x per week with the exception of vacations and travel.
Special Events

Family Gatherings

Night out with Friends

Holidays

Vacation

Business and other Travel
WHAT ARE FLEX DAYS?
Flex Days are a modified eating plan to provide you an option for balancing your lifestyle and weight loss while in Phase 1.

Flex Days are a set of guidelines,

not rules, so there

 is no such thing as cheating on Flex Days.
The closer you stay to the Flex Days guidelines, the more fat your body will burn. 

The more you stray from the guidelines, the less you will lose.
Build your meals in the order and proportion
of this food pyramid.
Flex Day details below.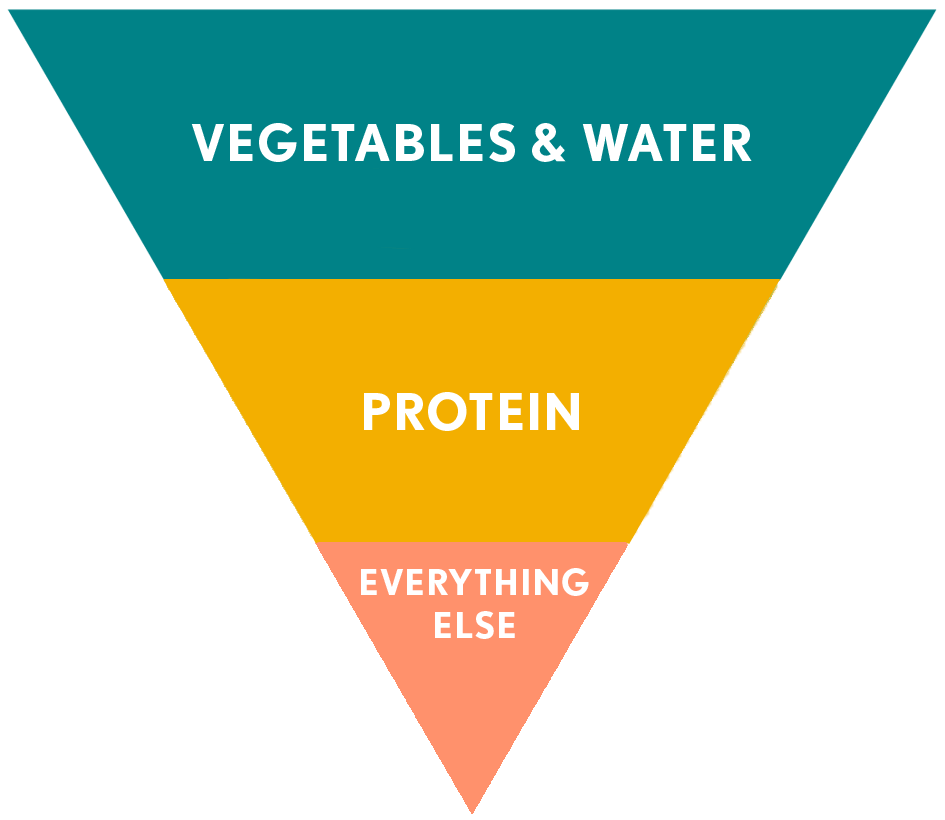 Flex Days Food Guidelines:
Hours for eating 12pm – 8pm.
When eating past 8pm, allow at least 2 hours before bedtime.
Around 12pm have a Granny Smith apple or 1/2 grapefruit. The chemistry helps reduce the impact of incorporating Flex Days.
Start your meals with a salad or vegetable. Then enjoy your proteins and carbohydrates.

Unlimited vegetables.

2 cups fruit.

Light proteins e.g., poultry, fish, eggs, edamame, chickpeas, lentils, etc.
Limit red meat to 1x per week; it takes 3-5 days to digest.

Remember, carbs such as bread, pasta and desserts are for tasting, not feasting. 

Enjoy them as side dishes rather than as your main course.
Oil in moderation, no frying.
NO vinegar.
Flex days Drink Guidelines:
Drink 64 oz – 128 oz of water each day.

Have at least one electrolyte supplement or electrolyte water each day.

Maximum 2 alcoholic beverages per day. Have an 8 oz glass of water before and after each alcoholic drink.
Flex Days should be followed by Milk Days. Then resume your regular Acc(
u
)Life food cycle. Examples below.
Your taste buds are on your tongue,
so taste, savor and enjoy!
what to expect
Enjoy a night out or special event without feeling deprived.
You will lose body fat (that's inches) and your clothes will fit better.
With 1 Flex Days each week, you can expect to lose 10-12 lbs each month.
With 2 Flex Days each week, you can expect to lose 7-10 lbs each month.
what your week could look like: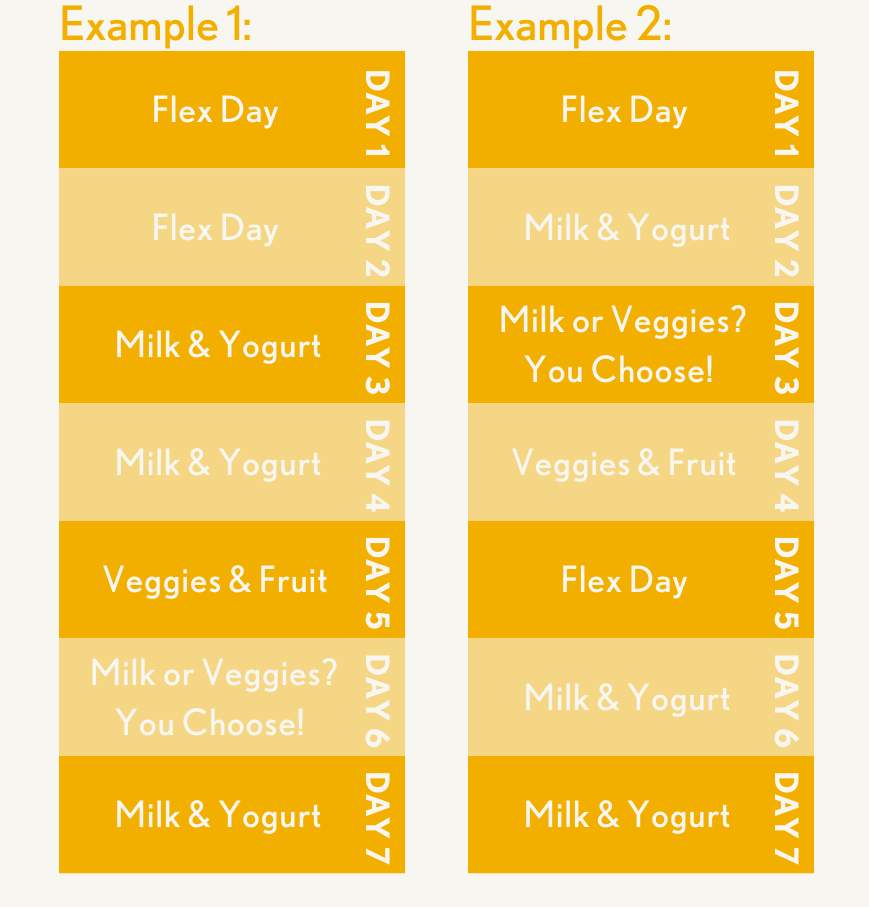 KICKSTART YOUR ACC(U)LIFESTYLE TODAY