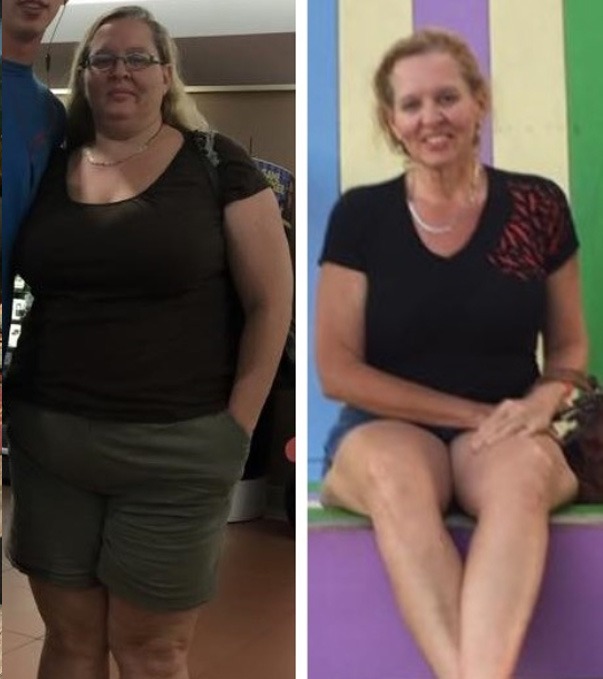 "I slowly got to my highest weight of over 300 lbs. and my health kept suffering, I had high blood pressure, migraines and started getting sick more often. My medical doctor looked at me about the high blood pressure on one of my many "sick" visits and said "You take care of it and get the weight off and get the blood pressure down or I will", I knew that meant medicine forever. I prefer the natural way and homeopathic solutions if at all possible, so I started researching.
A lady at work was on "The Bead Diet" and I started looking online. I was sceptical as I am a cheese and pasta lover and I always had trouble in the mornings with low blood sugar and would be very shaky if I didn't eat protein of some sort. So I went to see my local representative Dr. Smith (Palm Beach Gardens, FL), he was patient and explained things thoroughly. So I signed up that day, August 7, 2015. I won't lie and say it was always easy but he was always available for encouragement and advice. I learned to eat differently, I learned a lifestyle change. I learned taking pasta out of my system, my morning blood sugar was normal.
I am now ten months in, yes ten months, and my weight loss has slowed down but I am about fifteen pounds from my personal goal – I feel healthier, my blood pressure is normal (it was within a month of starting the diet) no headaches and I have more energy but I have lost 110 lbs. I am looking forward to transition stage and learning to maintain this healthy weight and feeling.
For anyone wanting to make a true lifestyle change and learn to eat healthy I recommend this diet. It won't be easy but it is worth it."
kickstart your acc(
u

)life today