HOLIDAY PLAN
MAINTAIN, DON'T GAIN
Thanksgiving, Hanukkah, Christmas, Kwanzaa, New Year's Eve.
These are only a few days out of the next few weeks.
Let's celebrate in style and start 2023 ahead of the game.
YOUR HOLIDAY PLAN
How many times have you gained weight over the holiday season, only to have to restart your weight loss journey in January? Let's make this holiday season different. Let's maintain, not gain – maybe even lose a few pounds!
Your holiday plan is a set of guidelines, not rules. This means you have choices. The closer you stay to the guidelines, the more body fat you will burn. The more you stray, the less you will lose.
what to expect:
Enjoy the holidays and the parties without the guilt.

Lose body fat (that's inches) and clothes will fit better.

Weekly 1 Holiday Plan Day, lose 10-12 lbs per month.

Weekly 2 Holiday Plan Days, lose 7-10 lbs per month.
HOLIDAY PLAN Food Guidelines:
Hours for eating 12pm – 8pm.

When eating past 8pm, allow at least 2 hours before bedtime.

Start your meals with a salad or vegetable. Then enjoy your proteins and carbohydrates.

Unlimited vegetables.

2 cups fruit.

Light proteins e.g., turkey, chicken, ham, fish, eggs, beans.
Limit red meat to 1x per week; it takes 3-5 days to digest.
Remember, carbs such as bread, pasta and desserts are for tasting, not feasting.
Enjoy them as side dishes rather than as your main course.
Oil in moderation, no frying.
NO vinegar.
STOP when you're stomach says you've had enough. Don't leave the table stuffed like your turkey
Build your meals in the order and proportion
of this food pyramid.
Ideally limit Holiday Plan Days to 2 per week.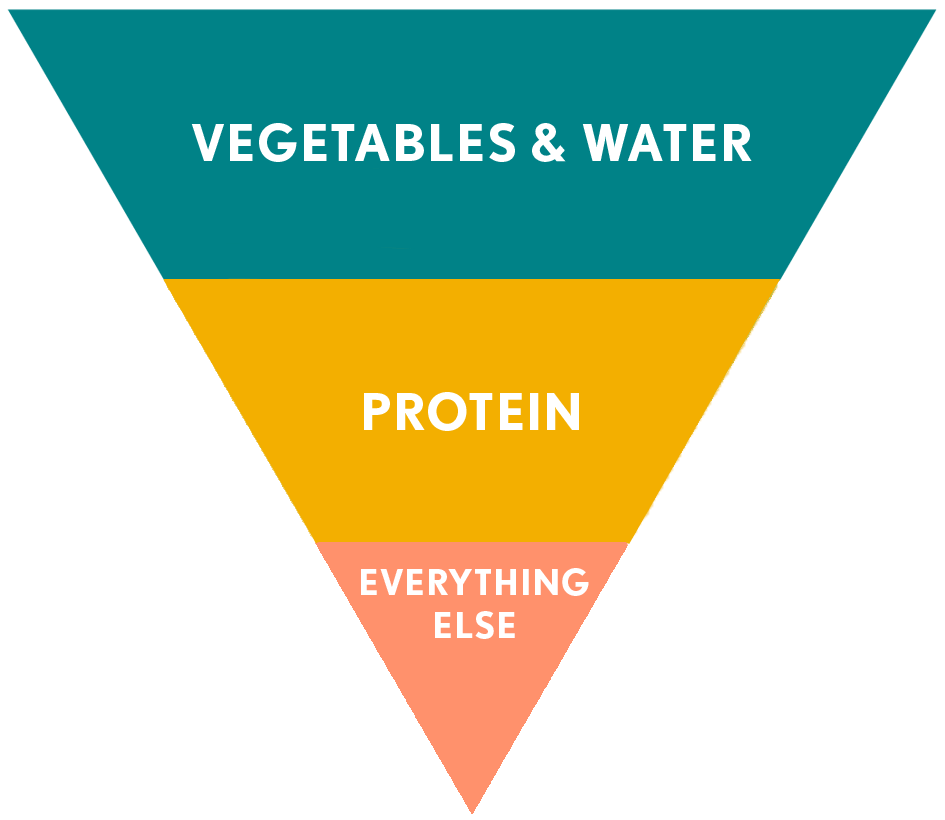 HOLIDAY PLAN drink Guidelines:
Maximum 2 alcoholic beverages per day.

Have an 8 oz glass of water before and after each alcoholic drink.

Drink 64 oz – 128 oz of water each day.

Have at least one electrolyte supplement or electrolyte water each day.
Your taste buds are on your tongue,
so taste, savor and enjoy!
Holiday Plan Days should be followed with Milk Days. Then resume your regular Acc(u)Life food cycle.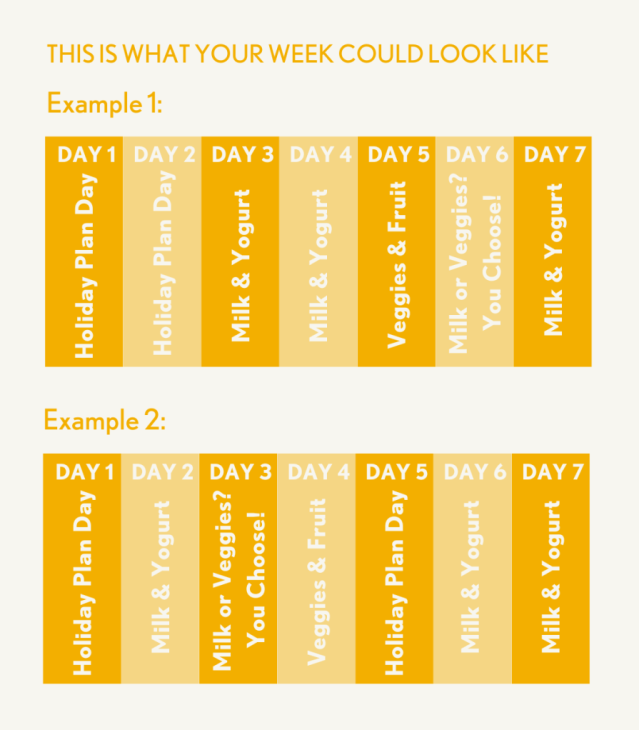 Check out our mini Party Recipe Book below.
The complete Party Recipe Book is available at your Acc(u)Member Dashboard.
KICKSTART YOUR ACC(U)LIFESTYLE TODAY